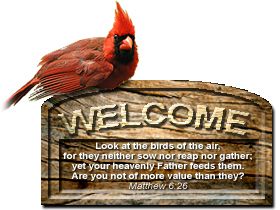 We love what we do. The passion we have for our work enables us to take ownership of our clients' projects. We constantly strive to deliver the highest-quality products possible with the most personalized service in the area. With all this new technology, we will NOT lose the personalized attention our customers deserve.
There is no greater satisfaction than delivering a finished product that helps a client reach their goals and objectives. To learn more about our approach to customer service, follow the provided links for more information.
Our Mission And Promise To You
We will apply principles from the Word of God in business decisions which will result in providing quality products and prompt service for our clients. We will help develop employees to be able to reach their full potential in their business and personal lives. We will provide financial support to ministries and missionaries which are boldly proclaiming the Gospel of Jesus Christ.
Guiding Principles
We're proud of the strong roots we've built in our community. Cardinal Printing has its roots in Kenmore, Ohio where the name Cardinal originated from the Kenmore High School Cardinals. The company moved to Firestone Park in the 1980's. Vince and Pam purchased the company in 1994. Pam ran the company until late 1995, when Vince left his full time job by faith to help Pam with the company. God provided and they were able to purchase a larger printing company a block away to move from a 900-square foot building to a 7600-square foot building, the present location. Ron took the helm for the second time in May of 2007 and Cardinal Printing is now a Quoin, Inc. Company. We continue to look for areas of growth. We pride ourselves on being a complete source for all of your business communications needs and have always been on the leading edge of technology. We understand that an investment in technology can actually save money by improving efficiencies.
We will continue to evolve as a diversely skilled, fast-moving team of professionals ready to learn from each other and meet whatever challenges our clients may face. We launched this cutting-edge Web site to make it easier for our clients to request estimates, place orders, check proofs, or transfer files online. We hope you find it as helpful as we do.